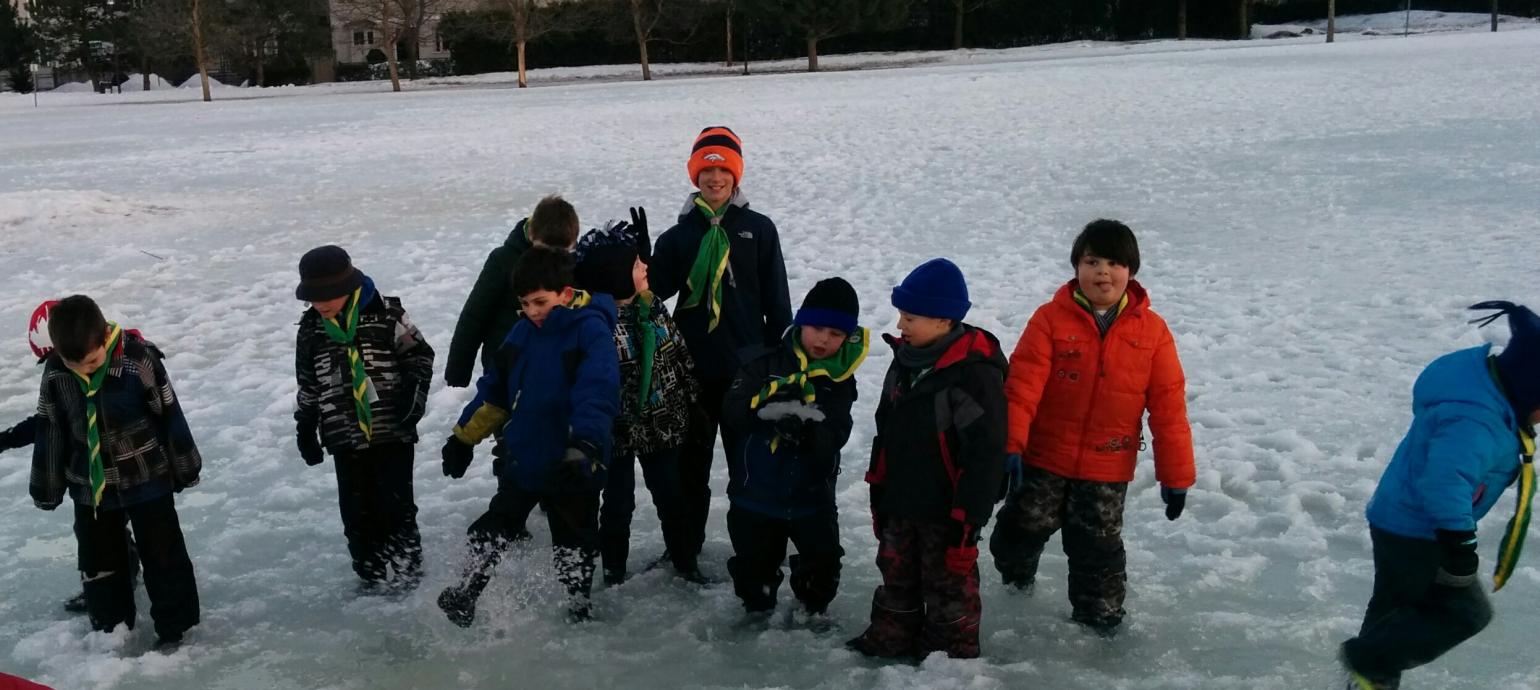 The Canadian Path: Beaver Scouts
Explore the Pond
Beaver Scouts experience diverse activities and a world of new adventures. Through nature walks, short hikes, tree planting, games, crafts and family events, Beaver Scouts gain valuable social skills while making new friends along the way. From camping to hiking and games galore, Beaver Scouts develop a respect for nature and others while exploring the world around them.
Beaver Scouts is filled with a little bit of everything and plenty of opportunities for youth to personally develop in areas including like social, physical, intellectual, character, emotional and spiritual. Along the way Beaver Scouts meet new friends, learn cooperation and teamwork, and develop self-confidence.
The Program Areas on the Pond Map will help the Colony choose from a variety of small adventures that will help Beaver Scouts to learn new skills and progress in skills they already have—making them more well-rounded individuals.
Rusty's Meadow: Active and Healthy Living

Rainbow's Reflections: Beliefs and Values

Big Brown Beaver's Lodge: Citizenship

Rascal's River: Creative Expression

Ringtail's Hollow: Environment and Outdoors

Malak Maple: Leadership
Journey
While planning their adventures, Beaver Scouts may include more than one Program Area, making the adventure more challenging and encouraging development in all of the 
SPICES
. Trail Cards are a great way for Beavers to map their plan for achieving each of the six Program Areas throughout the year. With new activities to enjoy through fun team building games, Trail Cards help Beavers discover the world around them. See Beaver Scout Journey Card.
Brown Tails
First-year Beaver Scouts (known as Brown Tails) explore the program for the first time and learn about the Beaver Scout program as well as Scouting in general. They could be partnered with a Blue or White Tail in offering leadership occasionally for a single event.
Blue Tails
Second-year Beaver Scouts (known as Blue Tails) gradually take on more leadership in their Lodge through the year. During the fall, the White Tails will work with a Blue Tail partner to take attendance, organize materials, lead the Lodge in a game, etc. All Blue Tails in a Lodge will get a turn (this can change week by week or month by month) to partner with a White Tail in this role. In January, after the White Tails begin their Northern Lights Quest, the Blue Tails take over the leadership roles within the Lodge and continue those roles in the fall of the next year.
White Tails
Third-year Beaver Scouts (known as White Tails) are Colony leaders, helping with the organization of ceremonies and participating in the White Tail Council. Within the Lodge, through the fall, they will take attendance, organize materials, lead the lodge in a game, etc. They will do this with a Blue Tail partner, for whom they will act as a mentor. In January, after the Northern Lights Tail ceremony, the White Tails will relinquish leadership to the Blue Tails. (A small Lodge ceremony might be used to symbolize this transfer of leadership). Throughout the year, the White Tails will continue in their role of Colony leadership.