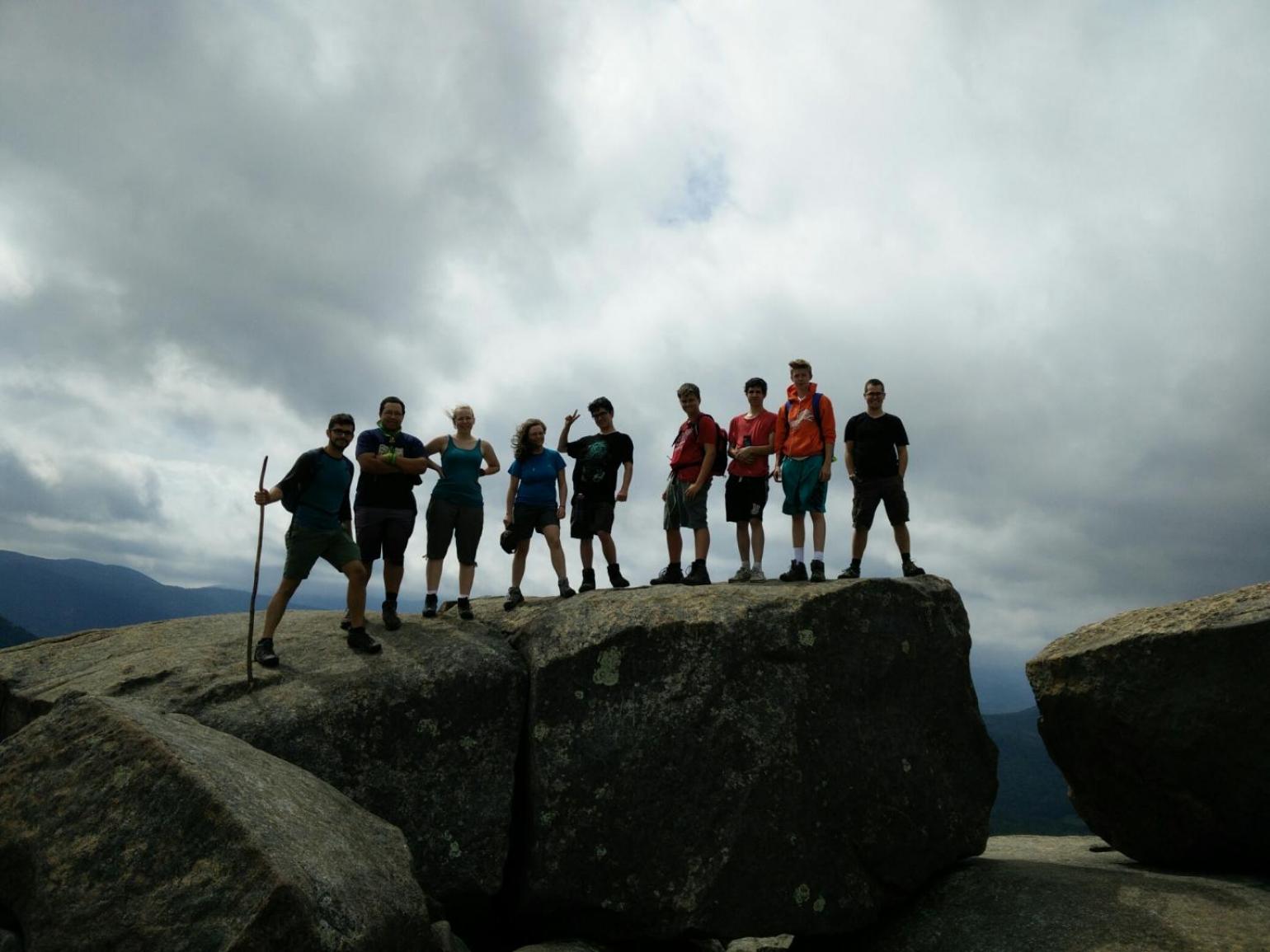 CLIMB HIGHER
Developing life skills to climb the mountain of their goals and reach their personal summit, Venturers aged 15-17 embark on greater expeditions and acquire real-world experiences that prepare them for future success.
Venturer Scouts is an opportunity for youth to explore their potential and ambition in an inclusive environment, forging friendships with others who share their passion to "Climb Higher".
Opening the door to exciting, real-life, hands-on experiences and outdoor adventures, Venturer Scouts learn to nurture an active and healthy lifestyle.
ACHIEVEMENT
Your personal journey as a Venturer Scout is all about setting challenges for yourself and meeting your goals using a Plan-Do-Review process. It is through these challenges that you make your way from Tree Line to Snow Line, eventually reaching the Summit. This journey is called your Solo Climb, and your progress will along the way be recognized with Personal Progression badges. You will progress at your own pace, and your fellow Venturer Scouts and Company Scouters will support you along the way.
In addition to the goals you set for yourself as part of your Venturer Scout Journey, you have the opportunity to pursue a variety of other awards, including the Queen's Venturer Scout Award – the Top Section Award for the Venturer Scout Section. You can also progress in the Outdoor Adventure Skills (OAS), earn the Duke of Edinburgh's Award, and demonstrate your proficiency in a second language to achieve your Language Strip.
Join the Scouts of the World program, created by the World Organization of the Scout Movement, is geared towards youth aged 14-26 (Venturer Scouts and Rover Scouts here in Canada). The purpose of the program is engage members of Scouts Canada in the fields of the Environment, Development and Peace, using the Millennium Development Goals of the United Nations as a framework to generate positive change in our communities and internationally.
Scouts Canada's all-new Youth Leadership Training courses are available online! Youth Leadership Training workshops are facilitated by youth, for youth—all while following the principles of The Canadian Path.
The Scouts Canada Scholarship Program provides financial support to members of Scouts Canada entering or continuing in full-time studies at Canadian Universities or Colleges.All recipients are motivated youth who, with the help of their Scouting experiences have demonstrated outstanding leadership qualities and a desire to create a better world.