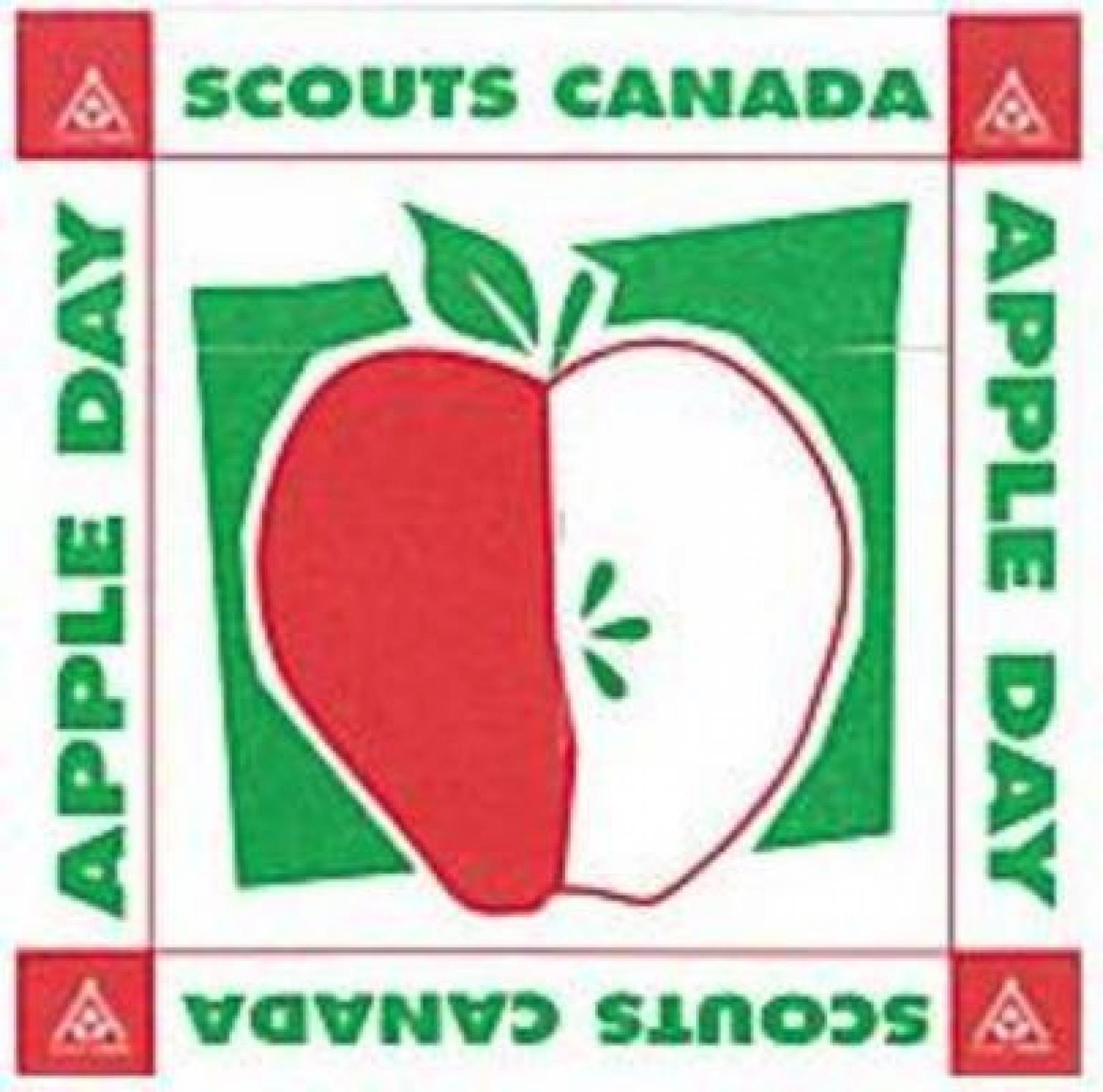 The 137th Ottawa Scouts has five fundraisers each year and we ask, please, for your help with these fundraisers, to ensure that our program is excellent, active, with equipment is in good working condition and our costs are kept low for all participants.  Every year we create a budget and count on these fundraisers to help us be able to meet our budget pressures.  The Venturers have separate fundraisers, such as bottle drives and chocolate sales and you will hear about those as well.
---
Fundscrip (once a month, all year)
FundScrip (www.fundscrip.com) is a fundraising program that asks you to pay for your everyday purchases with gift cards bought through the FundScrip program. Invitation code is V9A3C9.  This means that just by paying for your groceries and gas with gift cards you can easily generate $30 every month - that's $360 a year!
It doesn't cost you anything extra
You don't have to change where you shop of what you buy
Your everyday purchases add up to make a difference very quickly
Imagine if everyone in our group did this...
You have two options to participate
You can select your cards, pay the 137th Ottawa Group cash or cheque (cheque payable to Scouts Canada - 137th Ottawa Scouts) and we will purchase the cards for you and deliver them to your child's section meeting

You can register online (www.fundscrip.com, invitation code: V9A3C9) and you have the following options to pay:
Electronic Funds Transfer (EFT) - FREE Requires completed application form and void cheque sent to FundScrip to be activated
Interac Online - earnings reduced by $0.85 per transaction for those with accounts at the following financial institutions: RBC Royal Bank; BMO Bank of Montreal, ScotiaBank and TD Toronto Dominion
Credit Card (earnings are reduced by 1.99%)
Online Banking Bill Payment - FREE
Our Group Goal: $1,000.  Where do the funds go?  This fundraiser helps to offset expenditures for special outings making it possible for our senior sections (Scouts and Venturers) to participate in Regional, National and World-wide jamborees such as including Brotherhood, covering the traveling costs for our youth to attend.
---
Apple Days (October)
Apple Day is the traditional fundraising event that started right here in Canada!  
Through Apple Day youth receive donations from the public and present an apple in appreciation.  
We usually have two locations: Tim Horton's at Hunt Club & Lorry Greenberg and Tim Horton's in Blossom Park (across from Farm Boy) and this year it is planned for Saturday, Oct 5 from 8am - 1pm; Sunday, October 6 from 8am - 1pm and Saturday, Oct 12 from 8am - 1pm
We ask each youth to come out for two hours on one of the days/locations.  
Our Goal for our Group is $3,000. Where do the funds go?: Rental fees for meeting locations: Greenboro Pavilion and St. Thomas More School; Our Web Page, Flickr and Scout Tracker accounts; Leader training; Group Holiday Parties; Open House Activities; and administration supplies (paper, photocopying, etc.).  It is our biggest and most important fundraiser.
---
Scout Popcorn (October/November)
Scouts Popcorn is Scouts Canada's official fundraiser and national fundraiser since 1995 and 60% of funds raised go directly back to us, and our local Scouting activities.  Scout popcorn is a great holiday gift for family and friends. Scout Popcorn is available in a variety of flavours and packages: 
https://www.scouts.ca/popcorn/popcorn.html
Products are available with 0g of trans fat and all products are certified Kosher.   
Our Group Goal: $2,000.00 ($500/section Beavers, Cubs, Scouts, Venturers)
Where do the funds go?: For Beavers: 137th Beaver sleepover, crafts/activities supplies, crests, food & drinks for hikes, camp fires and overnight camp; For Cubs & Scouts: Subsidize the costs of camps, crests, craft/activities supplies, food & drinks for hikes and camp fires; For Venturers: Subsidizes the costs of camps and activities
---
Scoutrees (May)
Through Scoutrees youth receive donations from the public and present an tree in appreciation.  
In early May, at the Metro (Bank & Hunt Club) and Giant Tiger (Bank & Queensdale), youth give trees away and accept donations.  On a Saturday in early May, youth plant trees. 
Each spring since 1972, thousands of Beaver Scouts, Cub Scouts, Scouts, Venturer Scouts and Rover Scouts have planted trees through the Scoutrees Program.  Scoutrees gives all members the opportunity to demonstrate, through action, their concern for the environment. By planting trees, youth learn about the important role trees have in our lives, the critical need for conservation, the huge impact of climate change and how we can do our part to create a better world.
---
We participate in a variety of community events in the area, such as the Hunt Club Park Community Association (HCPCA) and South Keys Greenboro Community Association's Spring & Winter Festivals, selling s'mores, maintaining a campfire and having some cool fun things to do.  Come out for the fun and help support your local Scouting group.